About
the
European
Semester
2018
Spring
Package
Commission
recommendations
for
Member
States
and
the
2021-2027
long-term
budget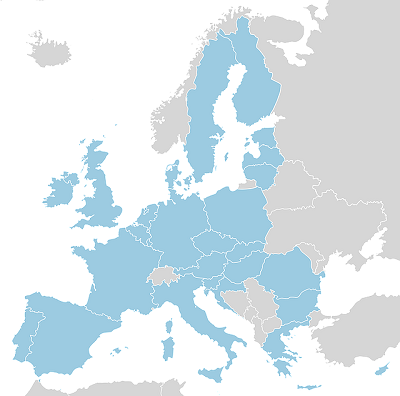 Following the individual country reports of early March in the scope of the European Semester and the subsequent Spring economic forecast, the Commission issued on May 23rd it's reports to Member States except Greece, part of a separate procedure.
The overall tone is quite upbeat with quotes such as "Europe experiences the strongest growth in a decade and it is set to continue this year and next" and "For the first time since the creation of the single currency, all euro area countries will have a deficit below 3% of GDP in 2018". That said, there were also words of caution like "However, new risks are emerging such as volatility in global financial markets and trade protectionism" and "we must ensure that responsibility remains the name of the game in the future too". We could also add the effects of the Italian political crisis which is weighing quite heavily in the core values of the European Union.
The purpose of the recommendations is to provide guidance for national reforms and the proposals intend to take full advantage of the positive economic outlook and seek to promote a more forward-looking approach and focus on building the basis for sustainable, inclusive and long-term growth. In other words, it is time to prepare for future shocks to avoid abrupt downturns.
Main topics: investment, access to financing, fighting corruption, digitalisation, employment for the young, demographic trends, migration, decarbonization and reduction of social disparities which we also find in the long-term EU budget.
Speaking of that budget, the proposal amounts to €1,135 B in commitments which is equivalent to 1.11% of the EU27's gross national income. The proposals are modern, simple and flexible. Modern means cutting red tape and setting clearer objectives and focusing more on performance. Simple as in aligned with the Union's priorities and not spread over too many programmes and instruments. Flexibility is to be increased within and between programmes in order to react more quickly in the case of emergencies such as security and migration.
Also enforced is the sound financial management and the rule of law along with a strong and stable Economic and Monetary Union. A new Reform Support Programme will have a budget of €25 B and a European Investment Stabilisation Function would amount up to €30 B.
Interesting is the fact that there will be new sources to fund the long-term budget:
- 20% of the revenues from the Emissions Trading System
- A 3% call rate applied to the new Common Consolidated Corporate Tax Base (CCCTB)
- A national contribution calculated on the amount of non-recycled plastic packaging waste in each Member State (€0.80 per kilo)
The agreement on the budget should be reached before the European Parliament elections.